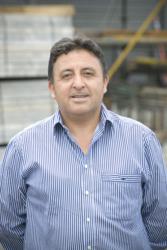 Revesby, New South Wales (PRWEB) June 04, 2012
After merging in 2007, the two biggest names in scaffold hire and sale markets have recently amalgamated to become Oldfields Advance Scaffolds. The newly formed coalition is predicting a strong future the joining of the two brands is seen as a golden opportunity to gain further ground on competitors as leaders of this growing industry.
As General Manager, Maurice Rivera explains, This amalgamation has the reputable backing of the Oldfields name, which has been well known since 1916 when the company first started as a manufacturer of paint brushes and ladders.
Oldfields Advance Scaffold are widely renowned for being the leading supplier of aluminium mobile towers to the hire and rental industry within Australia. In fact, with this recent joining of our two brands, we can now boast to be the number one supplier of aluminium mobile towers.
The name change has meant a complete reinvention of their branding including new logo, corporate look and website. It has also seen the introduction of key personnel within the past 18 months.
Mr Rivera elaborates on this further, saying, Weve introduced new people to the team who have been actively working to build on our existing successes and establish our company as number one within the scaffolding industry.
This includes Executive Positions such as Business Development Manager. Our Managing Director has also come in and has now taken over the reins as Chief Executive Officer of Oldfields Holdings, the parent company.
Bringing Oldfields Advance Scaffold under the one banner is also designed to eradicate any customer confusion that had previously existed due to the merged company operating under the two separate names.
The company now has one representation. While Oldfields originally bought out Advance Scaffold almost 5 years ago, we have almost been working individually. By merging the two companies into one, it makes it much clearer for our customers, states Mr Rivera.
We see the new brand as the opportunity we need to bring a new breath of life to our company firstly to our image and secondly to our customers. Our customers can identify the company with one name and have complete confidence in the brand.
Looking to the future, the company is committed to maintaining its high standards of quality and value as well as its dedication to the satisfaction of their many customers.
We are committed to innovation and continuing to lead the way as Australias chief provider of scaffolding solutions for both our domestic and commercial customers, exclaims Mr Rivera.
Whilst we have a new name, we have been operating in the scaffolding industry for over 25 years and will continue to provide the best value equipment for both scaffold hire and sales with guaranteed quality, reliability and expert advice.
For more information about the Oldfields Advance Scaffold amalgamation or their range of scaffolding products, visit http://www.oldfields.com.au/scaffolding
About Oldfields Advance Scaffold
After operating in the industry for over 25 years, Oldfields Advance Scaffold can boast to be Australias leading manufacturers and wholesalers of Aluminium Mobile Scaffold Towers and other scaffolding products.
Oldfields Advance Scaffold is part of the larger publically listed Oldfields Holdings Group, which was established in 1916.
With locations nationwide, they are committed to providing the best value scaffolding equipment solutions for both hire and sales, including a full range of innovative, high quality, safe, reliable products and services to cover all scaffolding needs.