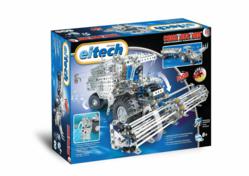 Redmond, WA (PRWEB) June 01, 2012
Eitech America, the exclusive U.S. distributor for Eitech, the German manufacturer of steel construction and building sets; will debut new and innovative construction sets for the toy and hobby market at The American Specialty Toy Retailing Association Marketplace & Academy in Baltimore, MD at the Baltimore Convention Center, booth #1509.
Eitech is gearing up to showcase a number of new toys that offer new styles of playability and creativity. These products include Eitech's an exciting lineup of steel construction sets and newly designed Teifoc brick and mortar construction sets.

Eitech will have all new 2012 construction sets on display for retailers to review.
In February, at International Toy Fair, Eitech announced the Limited Edition Seattle Space Needle